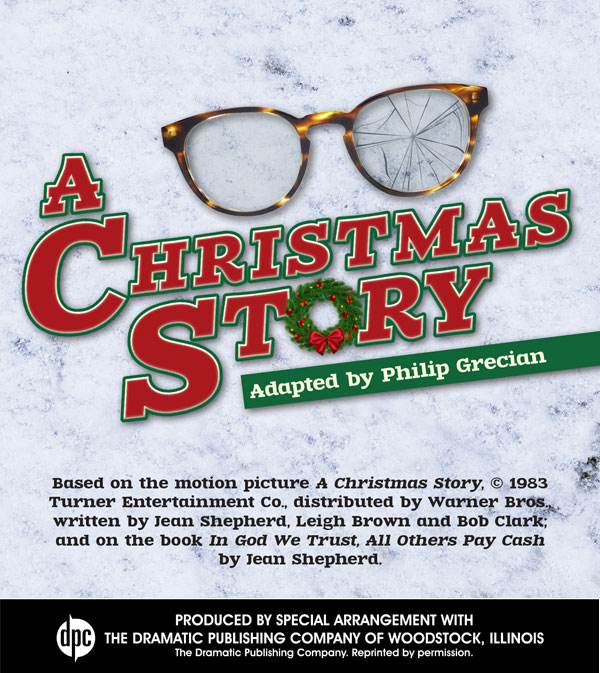 Director Judy Faye Garner
Producer Karen Hendley
A Christmas classic following the wintry exploits of Ralphie Parker who spends most of his time dodging a bully and dreaming of his ideal Christmas gift, a "Red Ryder air rifle". Frequently at odds with his cranky dad but comforted by his doting mother, Ralphie struggles to make it to Christmas Day with his glasses and his hopes intact.
Show dates were Friday, Dec 10 and Saturday December 11th at 7:30 and Sunday December 12th at 2PM.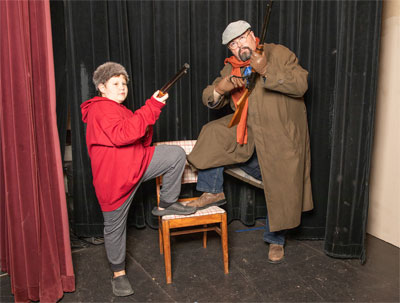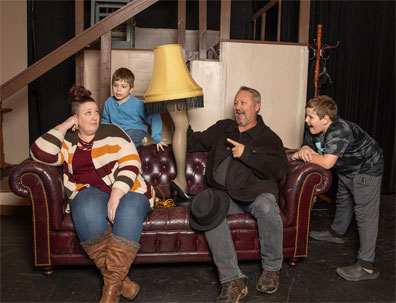 CAST:
RALPH: John Earle
RALPHIE: Brayden Adair
MOTHER: Josie Fox
THE OLD MAN/SANTA CLAUS: Tony Williams
RANDY: Matthew Walston
MISS SHIELDS: Sheilah O'Heaney
FLICK/Desperado One: Lorelai "Lolo" Dubravsky
SCHWARTZ/Desperado Two: Elisha Adair
ESTER JANE ALBERRY: Lydia Earle
HELEN WEATHERS: Tessa Hobbs
SCUT FARKAS/ Black Brad: Lucas Everett
BILLY, FAMILY FRIEND: Nathan Walston
FICK (understudy): Luke Petri
Cowboy/Tree Lot Owner/Delivery Man/Voice of Neighbor - John Earle
CREW:
Director - Judy Faye Garner
Producer - Karen Hendley
Stage Manager - Debra Petri
Stage Crew - Katie Petri, Luke Petri
Set Design - Bill Sherman
Set Construction - Don Lewis, Ted Debbs, Robbie Arrington, Jesse Fox
Costume Master - Annette Young
Prop Master - Shielah O'Heaney
Lighting Technician - Rachel Loden
Spotlight Operator - Isaac Belota
Sound Effects - Catherine Gaertner
Sound Technician - Elijah Belota
Set Painters - Marylyn Bennett, Tommy Tucker, Cast
Window Design - LaRetta Britton
Music Mix - Ray Vardaman
Randy Wrangler - Sarah Walston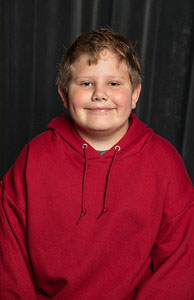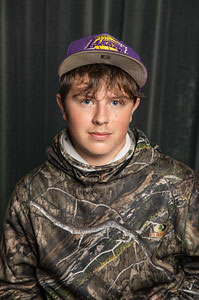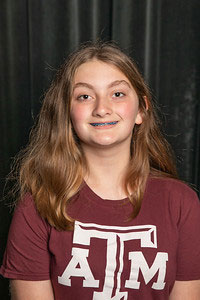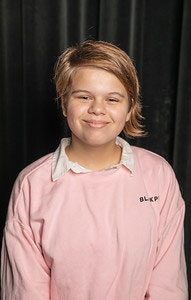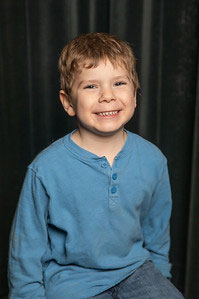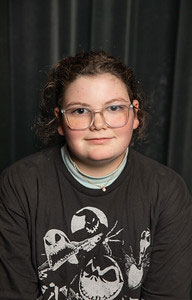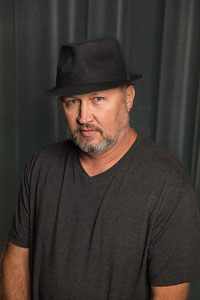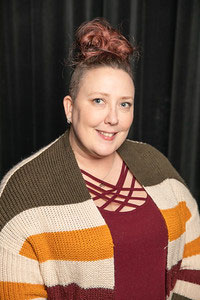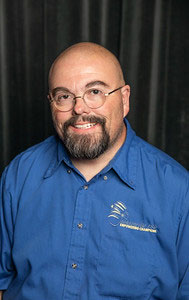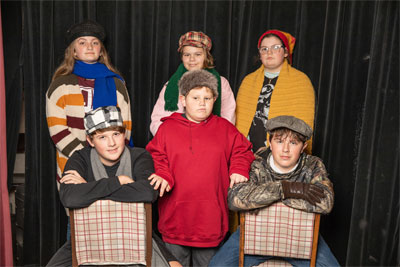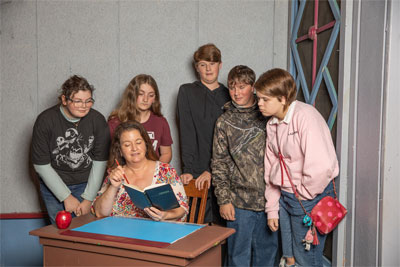 Back to Main Archive Page
Cherokee Civic Theatre ~ 157 West 5th Street ~ Rusk, Texas 75785
Auditions :: Tickets :: Education :: TNT Camp :: News/Events :: Board Members :: Membership :: History :: Archives :: Contact Us :: Home