Is it too early to start thinking about the Christmas? Yes.
Is it too early to start thinking about CCT's holiday show? NOT AT ALL!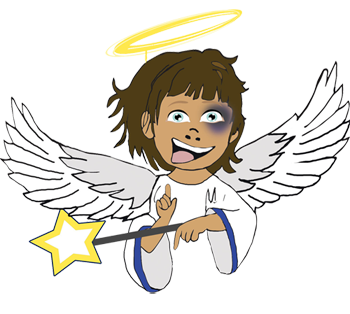 That heart-warming favorite where the horrible Herdman kids teach the entire Sunday school a lesson about holiday gifts.

Director Sheilah O'Heaney is hoping for a great turn-out for this wonderful production of Christmas spirit.
Performances will be December 13-15.
The Cast:
FATHER (Bob Bradley) - Bob Rydman
MOTHER (Grace Bradley) - Brittany Lankford
BETH BRADLEY (Teen) - Mattie Oliver
BETH BRADLEY (Adult) - Josie Fox
CHARLIE BRADLEY - Peyton Johnson
RALPH HERDMAN - Kaleb Ward
IMOGENE HERDMAN - Autumn Canty
LEROY HERDMAN - Elisha Adair
CLAUDE HERDMAN - Kevin Swindell
OLLIE HERDMAN - Katie Sohn
GLADYS HERDMAN - Emery Norman
ALICE WENDLEKEN - Tessa Hobbs
MAXINE - Allie Hague
MRS. ARMSTRONG - Benita Rydman
MRS. SLOCUM - Debra Petri
MRS. CLARK - Rosemary Chambers
MRS. CLAUSING - Susan Montgomery
TEACHER - Candy Dominguez
MRS. MCCARTHY - Chanel Hogue
ELMER HOPKINS - Abe Punches
HOBIE - Brayden Adair
DEBRA - Lorelai Dubravsky
BEVERLY - Annie Oliver
SHIRLEY - Alice Canty
JUANITA - Sophis McNeil
DORIS - Katie Petri
LAURA - Hole Montgomery
PHYLLIS - Riley Collins
JUDY - Annie Punches
REVEREND HOPKINS - Jared Dubravsky
FIRE CHIEF - Jerry Parker
FIREFIGHTER - Ted Debbs
FIREFIGHTER - Kent Shuttlesworth
FIREFIGHTER - Atticus Belota
FIREFIGHTER - Alijah Belota
BABY ANGELS - Emma Zurfluh, Henley Lankford, Charissa Hendricks
SUNDAY SCHOOLERS - Ellison Norman, Carolyn McIntyre, Tatum Collins, Emily McNeil, Howie Montgomery, Chase Collins
PURCHASE TICKETS
All tickets are general seating except for CCT Members who may reserve their seats - one of the many perks of being a CCT Member.
For more information, check out Membership at CCT

Tickets will be available at the CCT Box Office located at the historic Cherokee Theatre in downtown Rusk, Texas
or by phone at 903-683-2131.

Cherokee Civic Theatre ~ 157 West 5th Street ~ Rusk, Texas 75785
Auditions :: Tickets :: Education :: TNT Camp :: News/Events :: Board Members :: Membership :: History :: Archives :: Contact Us :: Home