Death & Taxes

Directed by Anthony Williams
Produced by Tim Howell
An audience participation mystery comedy in 2 acts. "In the small town of Hendricks, Texas, Ms. Cora Sedgewick went to visit her neighbors and got a bit of a shock. Sitting on her neighbors' couch was a stranger. Stranger still, the young man was dead. Ruled natural causes, it will most definitely be the topic of conversation at the town council meeting scheduled for this evening."
Production Dates Were:October 19, 20, 21, 26, 27 at the historic Cherokee Civic Theatre, 157 W. 5th Street in Rusk.
All Show Times were 7:30pm, Except for the Sunday Matinee, Which Was Held at 2:00pm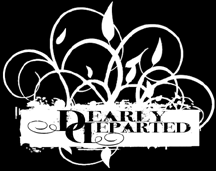 The Cast & Crew:
Mayor Kathleen Lyles. . . . . . . . . .Amy McCalister
Eddie King. . . . . . . . . . . . . . . . . . Mike Moore
Lydia Kleft . . . . . . . . . . . . Charistina Hendricks
Sheriff Wesley Thorne . . . . . . . . . . . . . P.O. Ford
Carl Johansen . . . . . . . . . . . . . . . Keith Becker
Mattie Johansen . . . . . . . . . . . . . . Emily Murphy
Cora Sedgewick. . . . . . . . . . . . . . Cheryl Cameron
Dr. Efrem Bishop. . . . . . . . . . . . . . . . Dan Trent
Eveyln Martindale . . . . . . . . . . . .Sheilah O'Heaney
Stage Manager . . . . . . . . . . Annette Young
Cherokee Civic Theatre ~ 157 West 5th Street ~ Rusk, Texas 75785