Godspell

Directed by Jessica House
Produced by Jon Paul Kelley
Conceived and originally directed by John Michael Tebelak, with music and new lyrics by Stephen Schwartz, GODSPELL is one of the biggest off-Broadway and Broadway successes of all time.

Based on the Gospel According to St. Matthew, and featuring a sparkling score by Stephen Schwartz, GODSPELL boasts a string of well-loved songs, led by the international hit, "Day By Day". As the cast performs "Prepare Ye The Way Of The Lord", "Learn Your Lessons Well", "All For The Best", "All Good Gifts", "Turn Back, O Man" and "By My Side", the parables of Jesus Christ come humanly and hearteningly to life.

Drawing from various theatrical traditions, such as clowning, pantomime, charades, acrobatics and vaudeville, GODSPELL is a groundbreaking and unique reflection on the life of Jesus, with a message of kindness, tolerance and love.
Production dates were: March 22, 23, 24, 29, & 30th at the historic Cherokee Civic Theatre, 157 W. 5th Street in Rusk.
All Show Times were 7:30pm, Except for the Sunday Matinee, Which Was Held at 2:00pm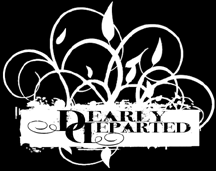 The Cast & Crew:
Devin Coats. . . . . . . . . Jesus
PO Ford. .John the Baptist, Judas
Austin Sizemore. . . . . . . Jeffrey
Mark Becker. . . . . . . . . Lamar
Michael Dominguez. . . . . . Herb
Castanya Breen . . . . . . . Robin
Tranika Holland. . . . . . . Jo Ann
Amanda Pointer . . . . . . . Peggy
Sheilah O'Heaney Debbs . . . Sonja
Charistina Hendricks . . . . Gilmer
CHORUS
Gabriel Dominguez
Kendy Allen
Audrey Steele
Courtney McCalister
Kenna Pointer
Jamie Becker
Tim Howell
Cherokee Civic Theatre ~ 157 West 5th Street ~ Rusk, Texas 75785