Lost Socks

By Minette Satterwhite Trent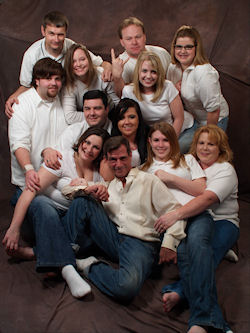 In the Spring of 2008, the Cherokee Civic Theatre, Inc. in Rusk presented the World Premier of a brand new musical. Lost Socks, a contemporary musical drama, with song selections ranging from power ballad to rock and roll, which tells a story of love, loss, and redemption, all inside an inner city Laundromat. Show dates were April 25, 26, May 2, 3 at 7:30 PM, and April 27 & May 4 at 2 PM.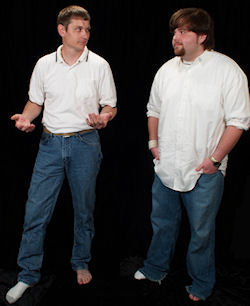 Written by local playwright Minette Satterwhite Trent (writer of previous shows Baloney on Red, White and Blue and Confederate Spaghetti), Lost Socks is the tale of Ava (Rachel Joseph) and El (Seth Lord) and their whirlwind romance which they believe will see them through anything. But after a tragic loss, the lovers cannot cope with one another's grief, and the whirlwind spins them in opposite directions. Finding their way back to themselves and to each other takes time and forgiveness. Supporting characters were Lisa (Castanya Breen) and Chess (Tim Howell), and also a "Cast of Thousands"(Kati Kilpatrick, Kevin Jones, Valerie Parker, Scarlett Henderson, Nancy Jacobs, Amy McCalister, James Pinotti, Lori Dickey, Kevin Guinn, Doug Jones, and Rex Burks).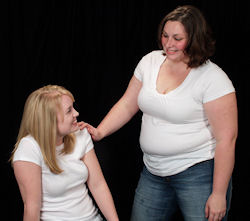 Original cast soundtracks for Lost Socks were available for sale (at the time) in the lobby of the theater. Opening night audience members were invited to join the cast for a pre-show "Launch Party" in the Theater's annex building.

With the brand new story, brand new music, and lots of new faces to the stage, Lost Socks was a fun frolic, a tearjerker, and a lovely evening for patrons of the Cherokee Civic Theatre.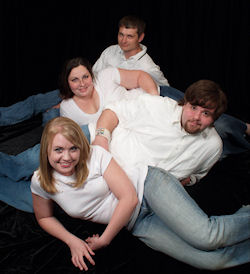 CAST LIST

Ava - Rachel Joseph
El - Seth Lord
Lisa - Castanya Breen
Chess - Tim Howell

CAST OF THOUSANDS:

Kati Kilpatrick, Kevin Jones, Valerie Parker, Scarlett Henderson, Nancy Jacobs, Amy McCalister, James Pinotti, Lori Dickey, Kevin Guinn, Doug Jones, Rex Burks
Cherokee Civic Theatre ~ 157 West 5th Street ~ Rusk, Texas 75785