Mamaw is an original play written by Dr. Minette Bryant and is based off her novel of the same name. Dr. Bryant will direct the play with assistant from her co-director Amy McCalister. Josie Fox will be producer.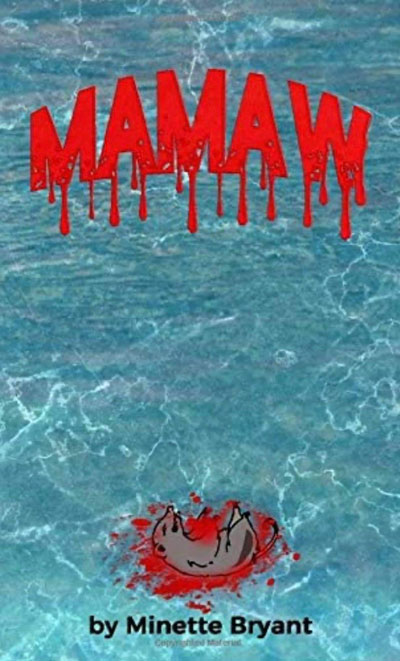 Written and directed by Minette Bryant

Eighty-year-old Mamaw lives alone in her aging mobile home, generally wondering why the grandkids don't visit. Filling her days with soap operas and memories, Mamaw quietly hopes she might do something more with her life before being sent to a nursing home. But when she discovers her little home is being invaded by vermin, Mamaw goes on the attack…an attack which becomes a small-town killing spree. Detective Ralph James left the big city to serve and protect in the farm community of Cotton Gorge Louisiana, where gang activity was limited to teenagers playing tag in the McGuffee corn field. When a mutilated body is found in a dumpster, Ralph finds himself chasing the wake of a serial killer who defies all explanation.

"Engaging!" says the author. "Hilarious!" says her best friend. "Gross!" says her brother.
Show dates February 11th, 12th, 18th & 19th at 7:30pm and Sunday, February 13th at 2pm.
CAST:
RALPH - Roger Bryant
ANNIE - Kelly Smith
YOUNG RALPH - Isaac Belota
YOUNG ANNIE - Kathryn Clevenger
MAMAW - Harley Barrow
YOUNG MAMAW - Alatheia Hague
CHARLES GIBSON - Rex Burks
CHILI FARMER - Jared Dubravsky
DESIREE LIGETY - Janet Barrow
JOEY MOROUSE - Eli Arias
CARMILLA RABBI - Amy McCalister
WOODSON MCGUFFEY - Tony Williams
MEDICAL EXAMINER - Corey Folmnsbee
THE SHADOW - Lucas Everett
CREW:
Director - Minette Bryant
Co-Director - Amy McCalister
Producer - Josie Fox
Stage Manager - Gwyneth Wilder
Set Design - Cast & Crew
Costumes - Cast & Crew
Wig Master - LaRetta Britton
Lights - Atticus Belota
Sound - Dane Trent
The Cast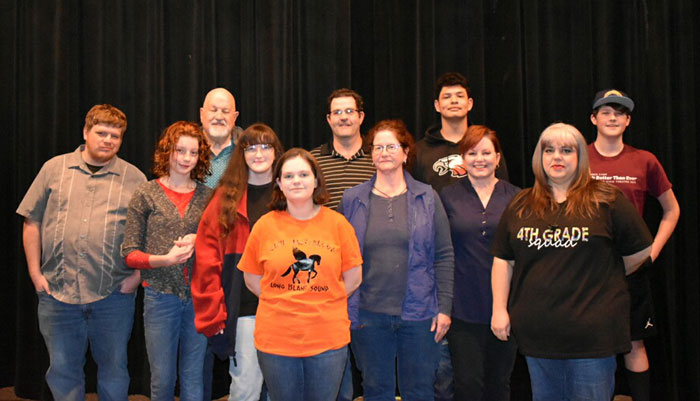 Cherokee Civic Theatre ~ 157 West 5th Street ~ Rusk, Texas 75785
Upcoming :: Auditions :: Tickets :: Education :: TNT Camp :: News/Events :: Board Members :: Membership :: History :: Archives :: Contact Us :: Home