Narnia, The Musical

Directed by David Weaver
Produced by Monica Kelley
The first and most famous story of The Chronicles of Narnia has become a musical presentation of this unique, enchanted world filled with creatures and spirits of myth and fable, both good and evil, demonic and transcendent. The principal inhabitants, however, are the intelligent talking animals ruled by the majestic King Aslan, the great lion of Narnia. Though Aslan is often absent from the land (so that his very existence is doubted by some), he returns when the need for him is greatest. And entering Narnia at a moment of high adventure are some children – plucked from our world in unexpected ways to help Narnia and to learn from their Narnia odyssey lessons of courage, unselfishness and wisdom that will help them grow.
Production dates were: December 7, 8, 9, 14 & 15 at the historic Cherokee Civic Theatre, 157 W. 5th Street in Rusk. All Show Times Were 7:30pm, Except for the Sunday Matinee, Which Was Held at 2:00pm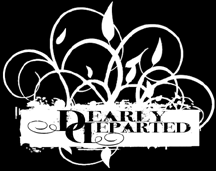 The Cast & Crew:
Professor. . . . . . . . . . Tony Williams
Mrs. MacReady. . . . . . . . Audrey Steele
Peter Pevensie . . . . . . . Austin Sizemore
Edmund Pevensie. . . . . . . Jake Lagrone
Susan Pevensie . . . . . . . Jamie Becker
Lucy Pevensie. . . . . . . . Heather Duke
Father Christmas . . . . . . Tony Williams
White Witch. . . . . . . . . Kelly Sizemore
Aslan. . . . . . . . . . . . Mark Becker
Mr. Beaver . . . . . . . . . Tim Howell
Mrs. Beaver. . . . . . . . . Janet Roach
Dwarf. . . . . . . . . . . . Ethan Gonzalez
Tumnus . . . . . . . . . . . Michael Dominguez
Fenris . . . . . . . . . . . Jon Paul Kelley
White Stag . . . . . . . . . Kylie McClure
Hag 1. . . . . . . . . . . . Mandy McWilliams
Hag 2. . . . . . . . . . . . Melva Ecker
Hag 3. . . . . . . . . . . . Amy McCalister
Bull . . . . . . . . . . . . Nicholas McCalister
Wolf . . . . . . . . . . . . Jacob Nelson
Fox. . . . . . . . . . . . . Emily Marquez
Dryad. . . . . . . . . . . . Abigail McCalister
Dryad. . . . . . . . . . . . Tori Davis
Squirrel . . . . . . . . . . Ashley Morgan
Unicorn. . . . . . . . . . . Zoe Ruben
Dog. . . . . . . . . . . . . Alan Melton
Leopard. . . . . . . . . . . Misty Deggs
Leopard Cub. . . . . . . . . Dylan Deggs
Leopard Cub. . . . . . . . . Nathan Mettlen
Specter. . . . . . . . . . . Samantha McClure
Zombie . . . . . . . . . . . Jaci Hood
Ogre . . . . . . . . . . . . Tony Williams
Cruelie 1 & Dryad. . . . Moira Debbs
Cruelie 2. . . . . . . . . . Liz Heidel
Cruelie 3. . . . . . . . . . Rebekah Heidel
Cruelie 4. . . . . . . . . . Donovan Trent
Statue 1 . . . . . . . . . . Abby Nelson
Statue 2 . . . . . . . . . . Dane Trent
Statue 3 . . . . . . . . . . Marina Nelson
Statue 4 . . . . . . . . . . Nathan Mettlen
Cherokee Civic Theatre ~ 157 West 5th Street ~ Rusk, Texas 75785