News & Events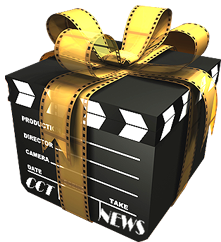 Help wanted! CCT is always in need of volunteers who want to help offstage with set building, scenery painting, stage crewing, costuming, publicity, ticket office management and all the other important activities that keep our theater humming and growing. Want to join the fun? Stay in the know! To join our e-mailing list for information about auditions, shows, volunteer opportunities and all the other CCT news Contact CCT or call us at 903-683-2131. We would love to have YOU be part of the show!

Don?t miss any of the great shows at Cherokee Civic Theatre Become a Season Member!
Membership does have its priviledges with lower show tickets prices, TNT registration discounts and any other perks we can think up as the season progresses. See the Membership page for all the details!
GET INVOLVED!
TNT is always looking for volunteer staff as well. For more information on participating in TNT as director, counselor or aide, please contact us at tnt@cherokeetheatre.net or by calling CCT (903-683-2131) today!

The low registration cost and availability of scholarships in our Thespians N Training are possible because of our incredibly generous and supportive TNT Underwriters and volunteer Staff. If you would like to become a TNT Underwriter (contributions can be tax deductible!), please contact us at tnt@cherokeetheatre.net or by calling CCT at 903-683-2131. Underwriters of $100 or more are listed on the official camp T-shirt! Underwriter / Sponsor Form

Cherokee Civic Theatre ~ 157 West 5th Street ~ Rusk, Texas 75785
Upcoming Shows :: Auditions :: Tickets :: Education :: TNT Camp :: Board Members :: Membership :: History :: Archives :: Contact Us :: Home