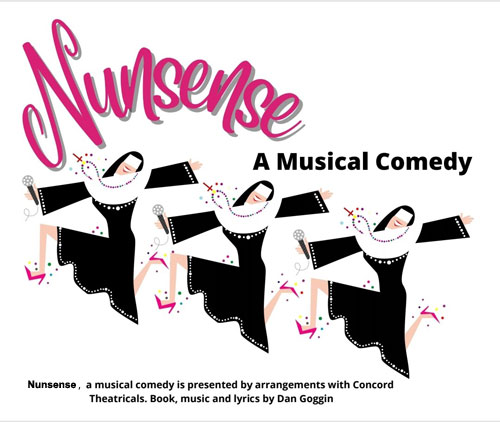 Bill Sherman, director
Nunsense - the hilarious musical farce about nuns putting on the world's wackiest church fundraiser, a musical comedy, book, music and lyrics by Dan Goggin, will be CCT's fall musical!

The Little Sisters of Hoboken are coming back to CCT to put on a variety show....to pay funeral expenses for the 4 nuns back at the convent who died of food poisoning (thanks to Sister Julia Child of God's culinary disaster). The Sisters have no show business experience - except maybe Sister Mary Leo who always wanted to be a ballerina & maybe Sister Amnesia who thinks she may have once been a country western star. Mayhem & fun ensues as Sister Robert Anne dreams of a chance for stardom, Mother Superior dreams of paying off the convent debt and Sister Hubert thinks it's all a bad dream.

Come be part of the fun! After all, there's no nonsense like Nunsense!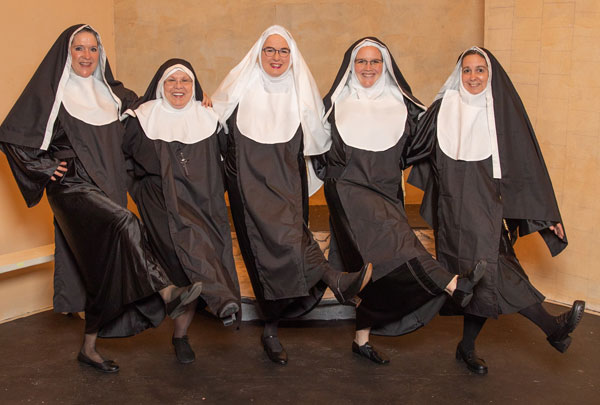 Cast:
Sister Mary Regina, Mother Superior - Brenda Hendrickson
Sister Mary Hubert, Mistress of Novices - Cathy Smith
Sister Mary Robert Anne - Pam Anderson
Sister Mary Amnesia - Miranda Lustig
Sister Mary Leo - Deborah Kai
Spotlight - Lucas Everett
1st John - John Williams
2nd John - Johnny Smith
Sister Mary Annette as herself
Crew
Director - Bill Sherman
Co Producers - Jonell Arrington & Judy Faye Garner
Stage Manager - Jennifer Everett
Set Crew - Bill Sherman, Gordon Hendrickson, Don Lewis
Set Painters - Marylyn Bennett and Tommy Tucker
Costumes - Cast Props
Cast Sound Tech - Stephen Fishman
Light Tech - Rachel Loden
Window Design - LaRetta Britton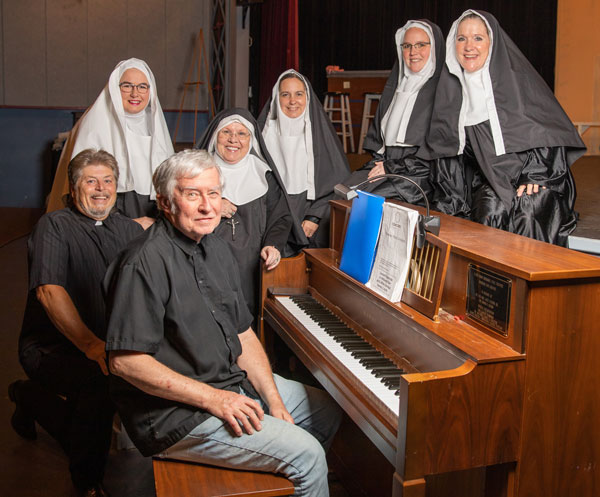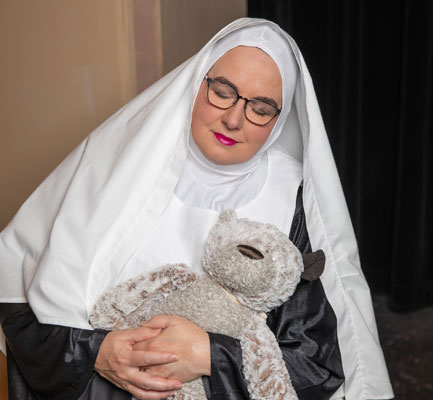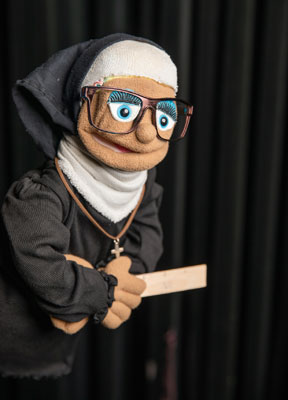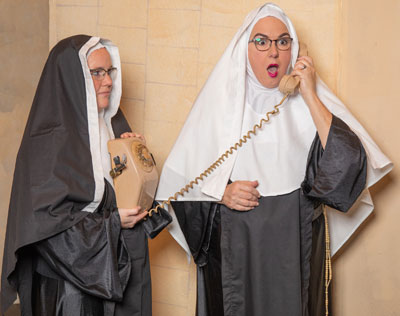 Show dates:
October 15th at 7:30pm
October 16th at 2:00pm
October 22nd at 7:30pm
October 23rd at 2:00pm
Cherokee Civic Theatre ~ 157 West 5th Street ~ Rusk, Texas 75785
Auditions :: Tickets :: Education :: TNT Camp :: News/Events :: Board Members :: Membership :: History :: Archives :: Contact Us :: Home